Kateřina Rohlenová received the prestigious JUNIOR STAR grant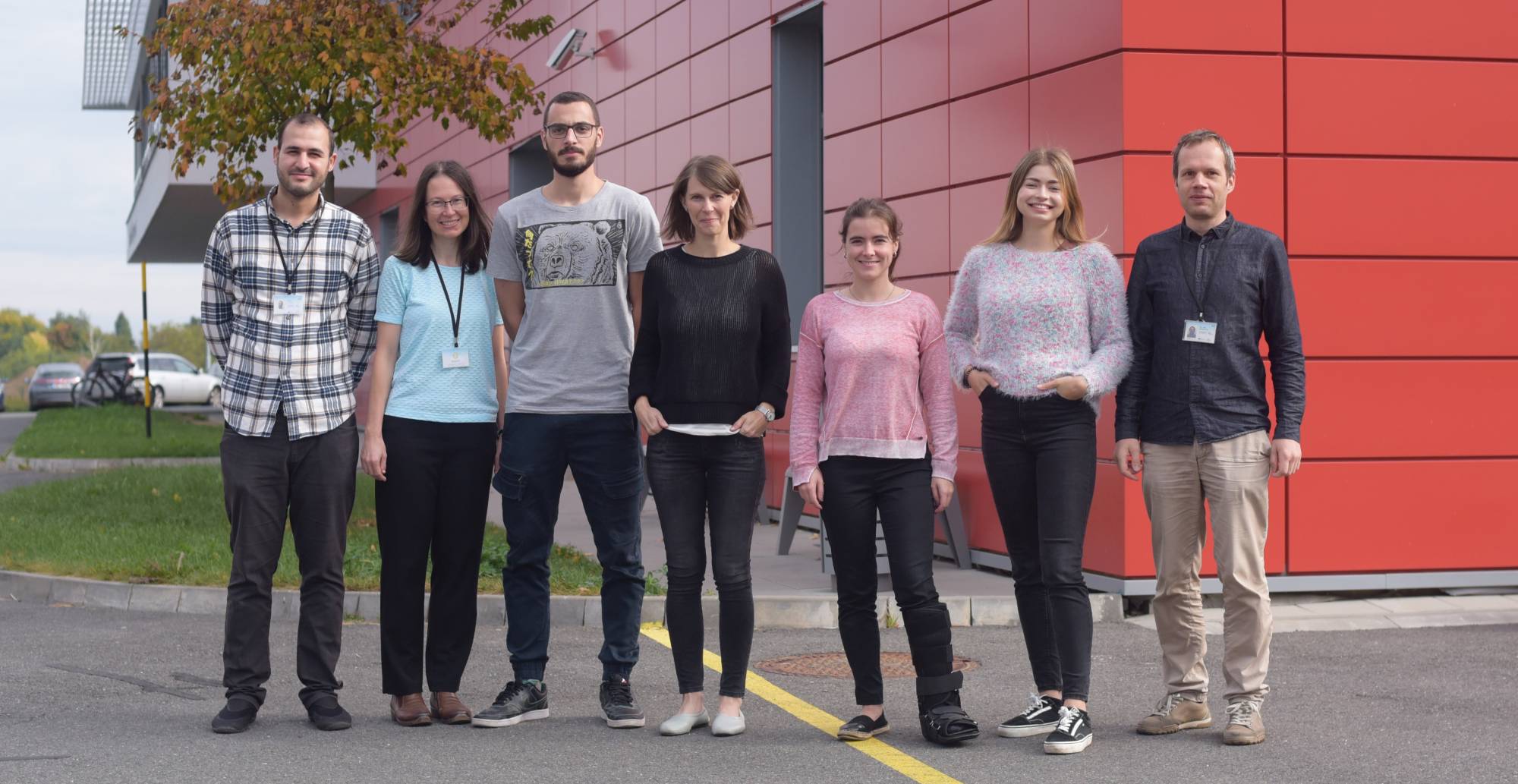 One of the few projects that the Grant Agency of the Czech Republic will support within the JUNIOR STAR competition starting 2022 is project "Intercellular communication of nucleotides: a neglected goal for new anti-cancer approaches".
Kateřina Rohlenova, the head of the newest research group at the Institute of Biotechnology of the Czech Academy of Sciences, will be funded by the highly competitive Junior Star research program of the Grant Agency of the Czech Republic, tailored to support exceptional young scientists with a potential to produce world-class results on their way to independence. The program offers 5-year projects, each with a budget of up to 25 million CZK.
The supported project deals with intercellular nucleotide communication. Nucleotides, the building blocks of RNA and DNA are essential for cancer cell proliferation. Inhibitors of nucleotide metabolism are the target of antimetabolites, a traditional anti-cancer therapy that is used for more than 70 years. However, despite its long history, anti-metabolite therapy is still associated with high rates of resistance and toxicity. What are the reasons? In tumor environment, cells can exchange nucleotides and other metabolites, which can cause a decrease in the effectivity of treatment.
"In this project, we will use unique mouse models and methods of single cell resolved omics to map metabolic communication in healthy tissues and in tumors," says Kateřina Rohlenová and adds, "We will search for targetable metabolic vulnerabilities of cancer cells to find new biology that can be translated into therapeutic concepts targeted to intercellular metabolic crosstalk."
Katerina completed her Ph.D. studies with Prof. J. Neuzil in Prague at the Institute of Biotechnology of the Czech Academy of Sciences, where she focused on metabolism of breast cancer cells. She characterized the mechanism of action of a mitochondria-targeted anti-cancer compound MitoTam, which recently passed a successful clinical trial. Next, she moved to explore metabolism of stromal cells, another important tumor compartment. During her postdoctoral training in the laboratory of Prof. P. Carmeliet (VIB - Center for Cancer Biology, KU Leuven) in Belgium, she focused on endothelial cells, the stromal component that ensures tumor blood supply. She characterized tumor endothelium using the powerful single cell omics technology and identified new molecular approaches to target abnormal tumor vasculature. Her work was awarded the Werner Risau Prize for outstanding study in endothelial biology. In 2020 Katerina returned to the Czech Republic to start a new research group Laboratory of Cell Metabolism at the Institute of Biotechnology in BIOCEV. With her team she aims to explore metabolic communication in tumors to identify new metabolic anti-cancer strategies.
Source: GA ČR